Secret Dappy Hour @ Edcon Sydney 2019
From https://www.eventbrite.com/e/secret-dappy-hour-edcon-sydney-2019-tickets-59569231174:
Description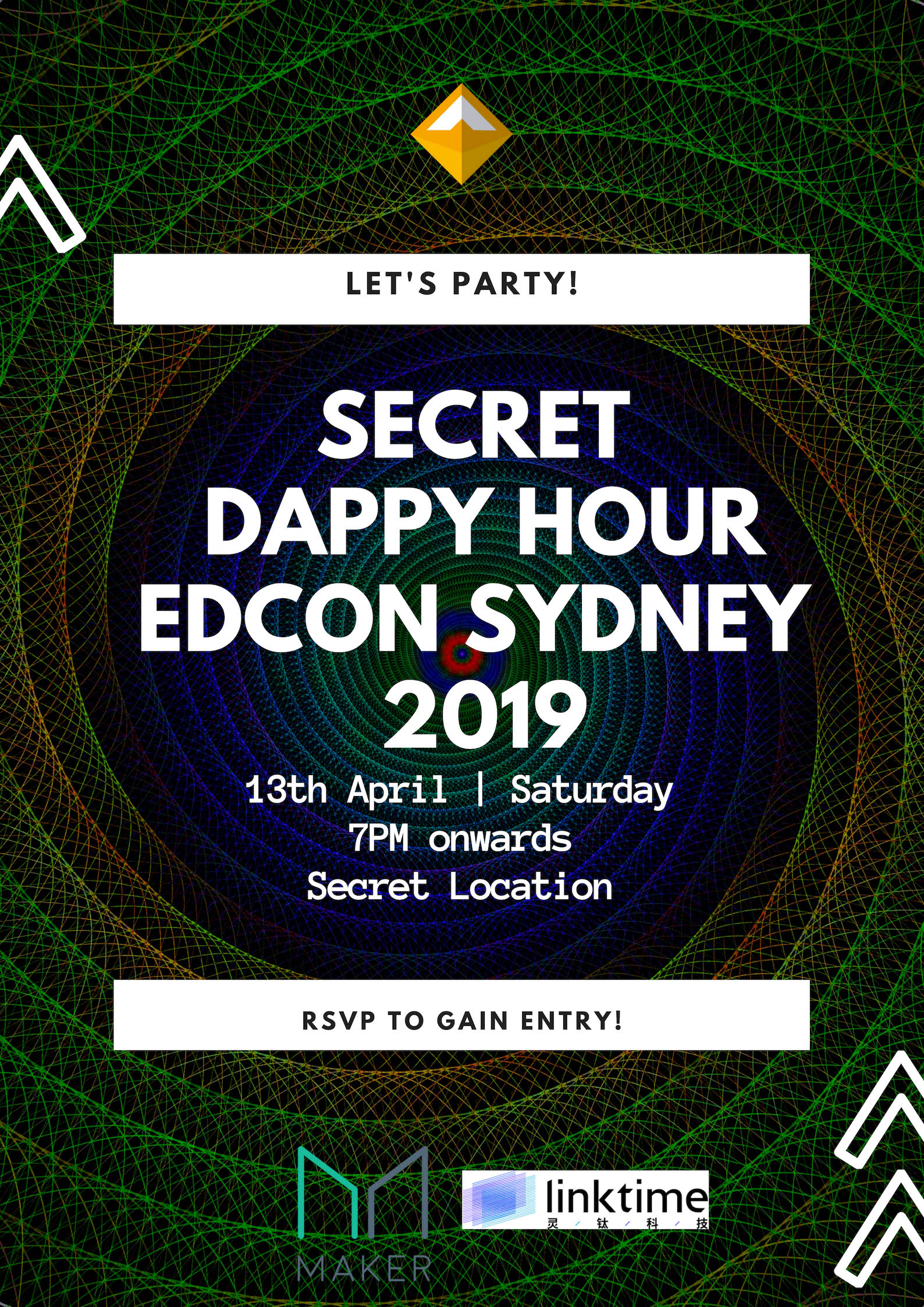 MakerDAO is bringing the "Secret Dappy Hour" to Edcon Sydney this year!
Date: 13th April 2019 (Saturday)
Time: 19:00 – 22:00
Venue: Secret location (An email will be sent to you with the exact address at least 24 hours before the event )
How it works:
At the door, pull up your PandaX wallet and show your xDai/Dai in your wallet. We are happy to accept other wallets as well!
Pay us xDai/Dai to get drinks at a discount.
*This event is strictly for reserved participants only. Show us the email at the doorstep to gain entry.
RSVP now and see you soon!